The Islands of Power Have Risen!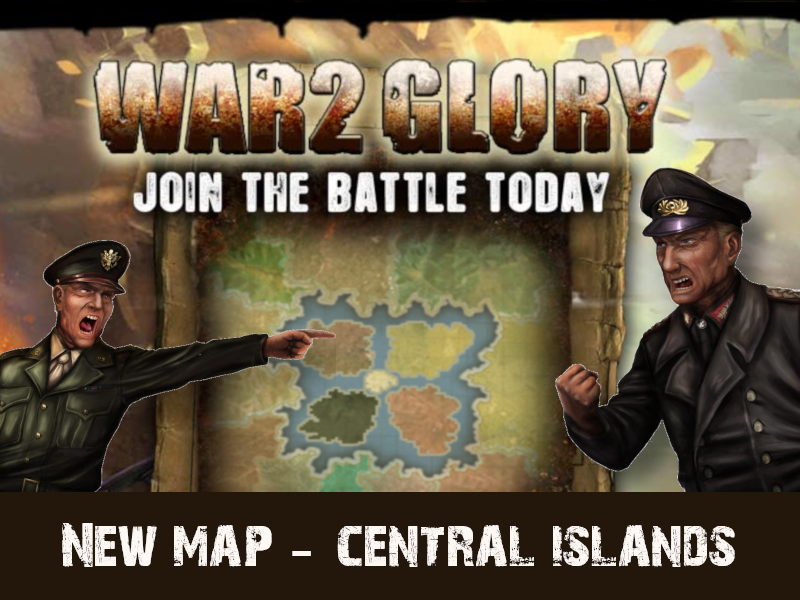 Hello Commanders:

There is something new in the horizon. Did you notice? Have your cartographers and your scientists updated your maps?
If they did, then you already have a tactical advantage: you know the world has changed.
But how? Did an endless war awaken the gods and decided to give us a gift? or is this a punishment?
Did the dark occultist have chanted a wondrous spell that paved the way for new lands to appear?
Is it an ecological mystery?
Or was it something more logical, like all that fracking for oil lowered the sea levels and discovered new lands to conquer?
Do you have the time to dilly-dally with these questions or are your enemies already rushing to conquer the center islands to have a tactical advantage?
Welcome to our next update.
The center islands are our new addition to the WAR2 GLORY universe.
Be prepared and plan carefully.
We estimate the islands will be under heavy fire because their tactical advantage is undeniable.
If you want to reach your enemies faster and build your own way to world domination, planning with your allies to take over the center lands is essential.
We hope you enjoy this massive update which is one of our many plans to enhance your gameplay experience.